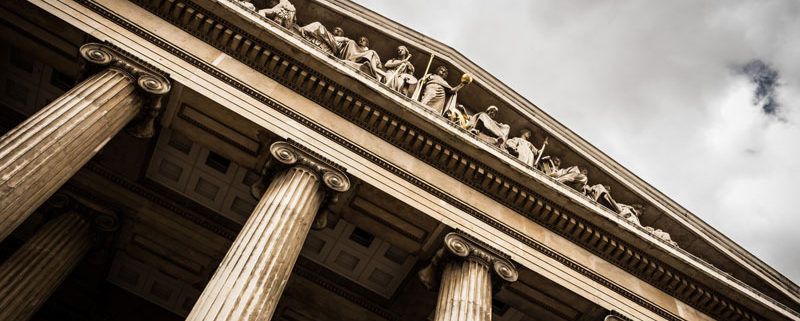 As the owner and operator of Marcus Deposition Reporting, a certified court reporting firm, I would like to make you aware of what could be critical differences between a firm like mine and litigation support companies which engage in third-party contracts for court reporting services.
Furthermore, litigation support companies are not owned and operated by licensed certified court reporters. The practice of third-party contracting places the burden of inflated costs onto you and the clients that you represent, and threatens the court reporting industry. Third-party contracting companies often engage in excessive gift-giving to lure clients to use their services, giving a false sense of getting a great deal, but it's quite the opposite — their gifts are not free. It's a "smoke and mirrors" game followed by a "bait and switch." These third-party contracting companies engage in higher billing, hidden fees and cost shifting.
Cost-Shifting
Offering low original transcript page rate to noticing party and shifting the cost of the services to other parties in the matter by charging higher page rates for certified transcript copies, thereby shifting cost of the litigation from one party to others to make up for lost revenue.
Cost shifting violates the following code: CCP 2025.220(5): "Any party or attorney requesting the provision of the instant visual display of testimony, or rough draft transcripts, shall pay the reasonable cost of those services, which may not be greater than the costs charged to any other party or attorney."
New Legislation (January 2016)
Law firms must disclose in a Deposition Notice any financial agreements they have with the reporting agency. Sponsored AB-1197 (Bonilla), allowing attorneys to object to the use of a contracted reporting firm up to three days before the onset of the deposition.
For the past 30 years, California Court Reporters Association (CCRA) has opposed contracting by reporting firms who give favorable rates and terms to one party, shifting the actual costs to the non-noticing party. As a result, these firms drive compensation for court reporters downward because these large reporting corporations force their competitors, CSR-owned deposition firms, out of business and become the only employer in town in some areas. Our industry has long warned that this contracting practice violated the reporter's ethical obligation to be fair and impartial to all parties. These court reporting agencies that are not owned and operated by licensed certified court reporters cannot be mandated by the Court Reporters Board (CRB), and they do not follow Code of Civil Procedure.
Court reporting companies that are owned and operated by licensed certified court reporters provide you with excellent, fair and unbiased service without inflating costs to you or anyone else. Court reporting companies that are owned and operated by licensed certified court reporters are the safest and surest bet for meeting your court reporting needs. Rest assured, whatever the third-party litigation support companies claim they can do, we can do better.
My goal and purpose is to give you the tools necessary to make the best choice when it comes to your court reporting needs. You, as the customer, have the control and power to make a difference and to demand transparency and excellence when it comes to court reporting services.
Dina M. Marcus, CSR #8579
Las Vega Business Owner Licensee
Member in Good Standing: CCRA, CRB, NCRA, NCCRA, DRA
209.483.4700
dinamarcus@marcusdepo.com
https://marcusdepo.com/wp-content/uploads/2017/08/sebastian-pichler-25154.jpg
350
800
thepointcollective
https://marcusdepo.com/wp-content/uploads/2015/06/marcus_deposition_reporting_logo136X121.gif
thepointcollective
2017-08-28 19:08:24
2019-10-07 23:01:46
The Importance of a Certified Court Reporting Firm